Thank you for your dedication to the Packers Hall of Fame! We are so grateful to have you as a part of our team!
The Hall of Fame is fully open and operational.
We are able to offer our full slate of Stadium Tours: Classic, Champions and Legendary. Most tour options are offered on a daily basis. Check our website for more information.
The Hall of Fame is open daily, Monday through Saturday 9:00 a.m. - 6:00 p.m. and Sunday 10:00 a.m. - 5:00 p.m. For any specialty closures or hours, please check the website.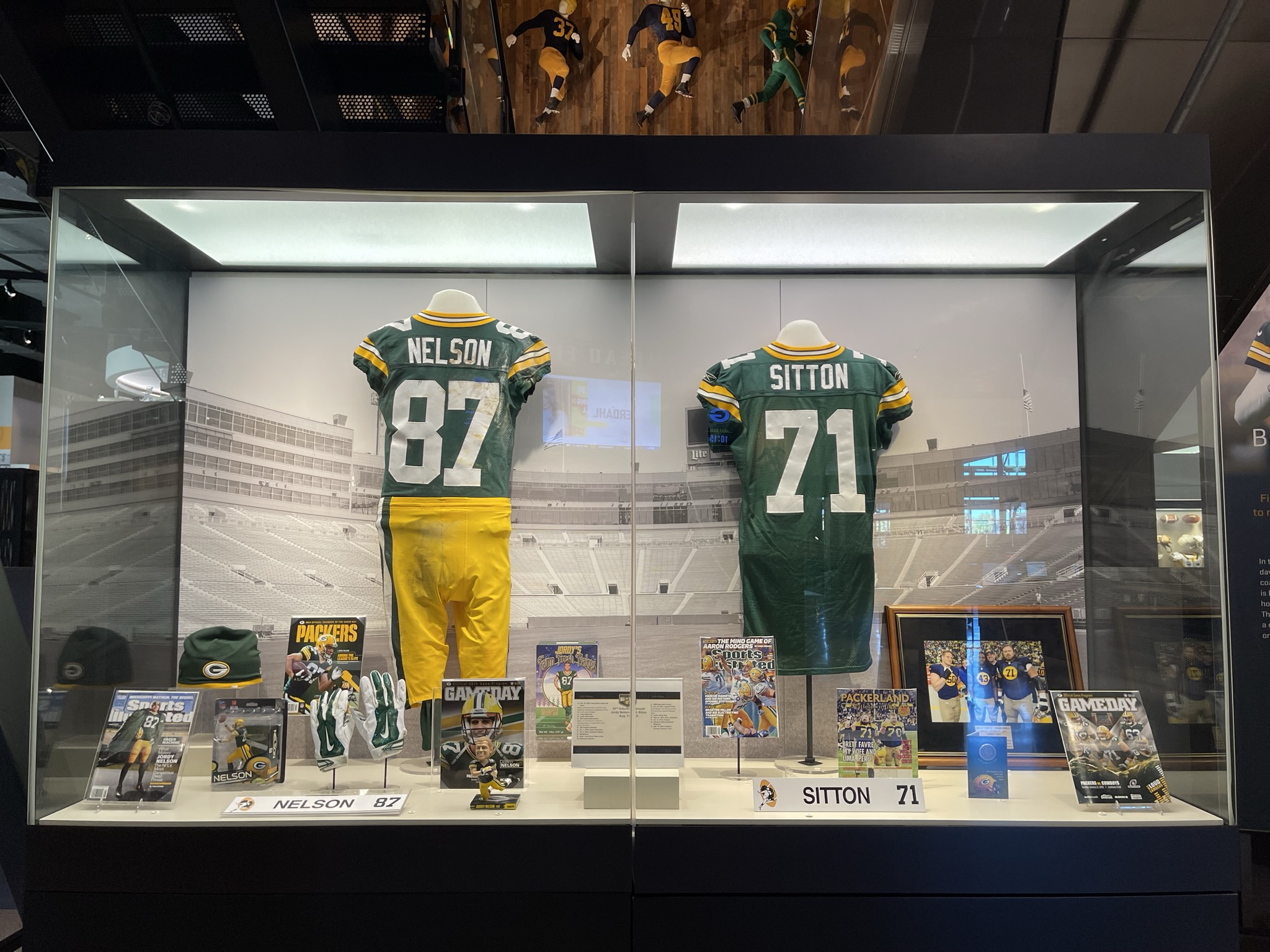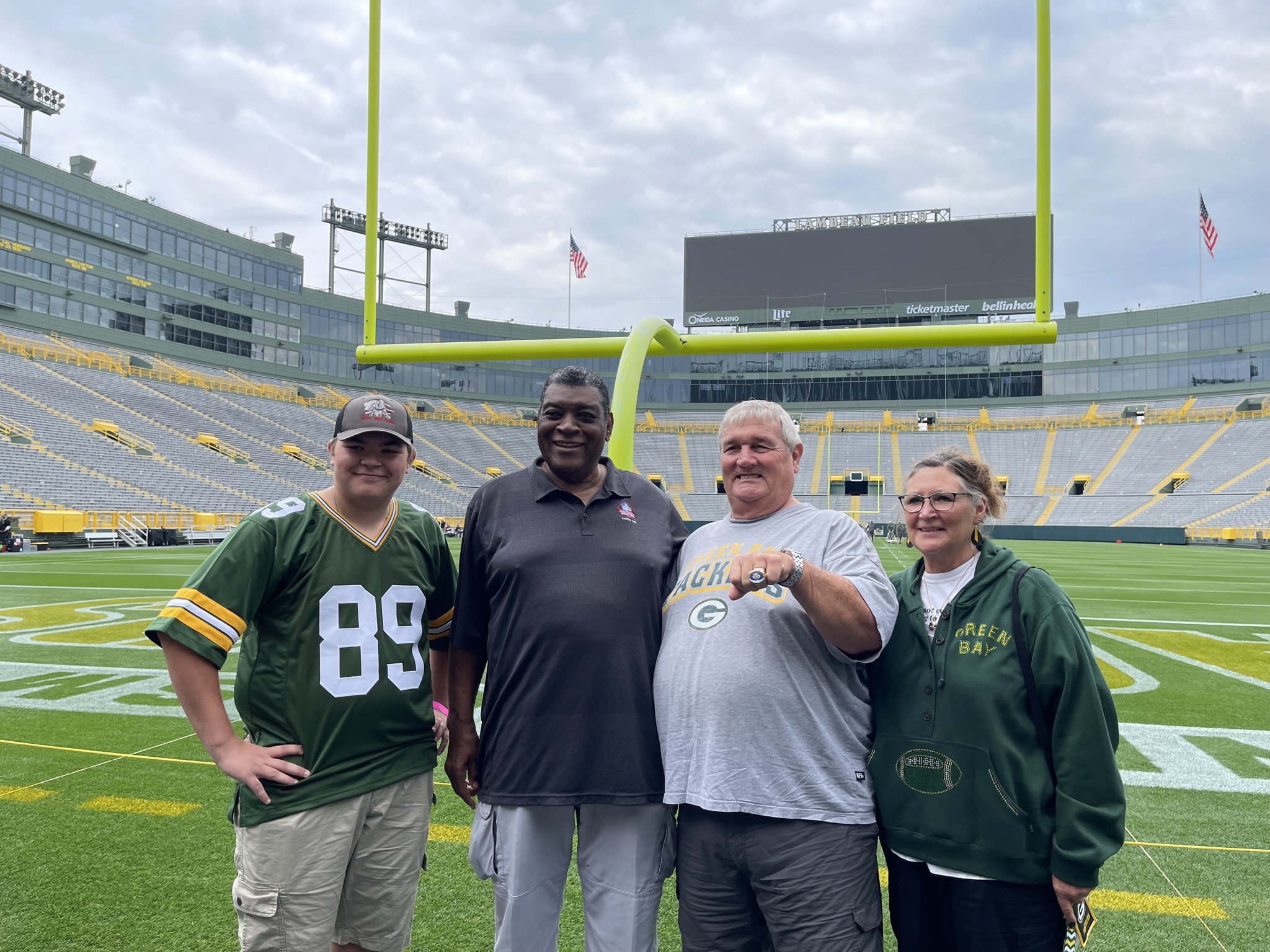 September 2023
Hall of Fame Induction Banquet
On August 31st, Jordy Nelson and Josh Sitton were inducted into the Green Bay Packers Hall of Fame, bringing the total number of inductees to 168. The event hosted over 900 attendees, including many Packers alumni who were there to honor their teammates.
Nelson and Sitton's bronze footballs are now on display in the Hall of Fame's Excellence Gallery to commemorate their contributions. In the week leading up to their induction, a temporary display was put up in the Hall of Fame to celebrate the two inductees.
Alumni Tours
Don't miss out on your chance to tour Lambeau Field with a Packers alumnus.
Alumni Tours follow the same route as our Classic Stadium Tour, but are led by former Packers players. This is your chance to hear firsthand about their experiences playing in Green Bay and to have a conversation about their careers.
Primarily scheduled on home game weekends, this season will feature alumni such as LeRoy Butler, Antonio Freeman, Dave Robinson, Bubba Franks, Ha Ha Clinton-Dix, Bryan Bulaga and many more.
Alumni Tours also include a photo opportunity with the hosting alumnus and a pre-signed autograph card.
June 2023
2023 Season Tickets & Tours
We are excited for the upcoming season and home game weekend tours are already available for purchase through the website. This includes Classic Stadium Tours, Champions Stadium Tours and Heritage Trail Trolley Tours. Lambeau Field Stadium Tours for home game weekends automatically include Hall of Fame admission, but Trolley Tours can be added for the Ultimate Packers history experience.
Alumni Tours will also be available for the 2023 season. Tour times and alumni guides will be announced at a later date.
Click here to book your visit now!
1919 Bobbleheads
Did you miss out on our Hall of Fame exclusive 1929 uniform bobblehead? Or do you want to add a few more to your collection?
The Hall of Fame has a limited number of 1929 bobbleheads available for members to purchase. Bobbleheads are available for $15.00 with applicable taxes. They can be picked up for free on your next visit to Lambeau Field or mailed directly to you for an additional $15.00 flat rate.
If you are interested, give Justine a call at 920-569-7129.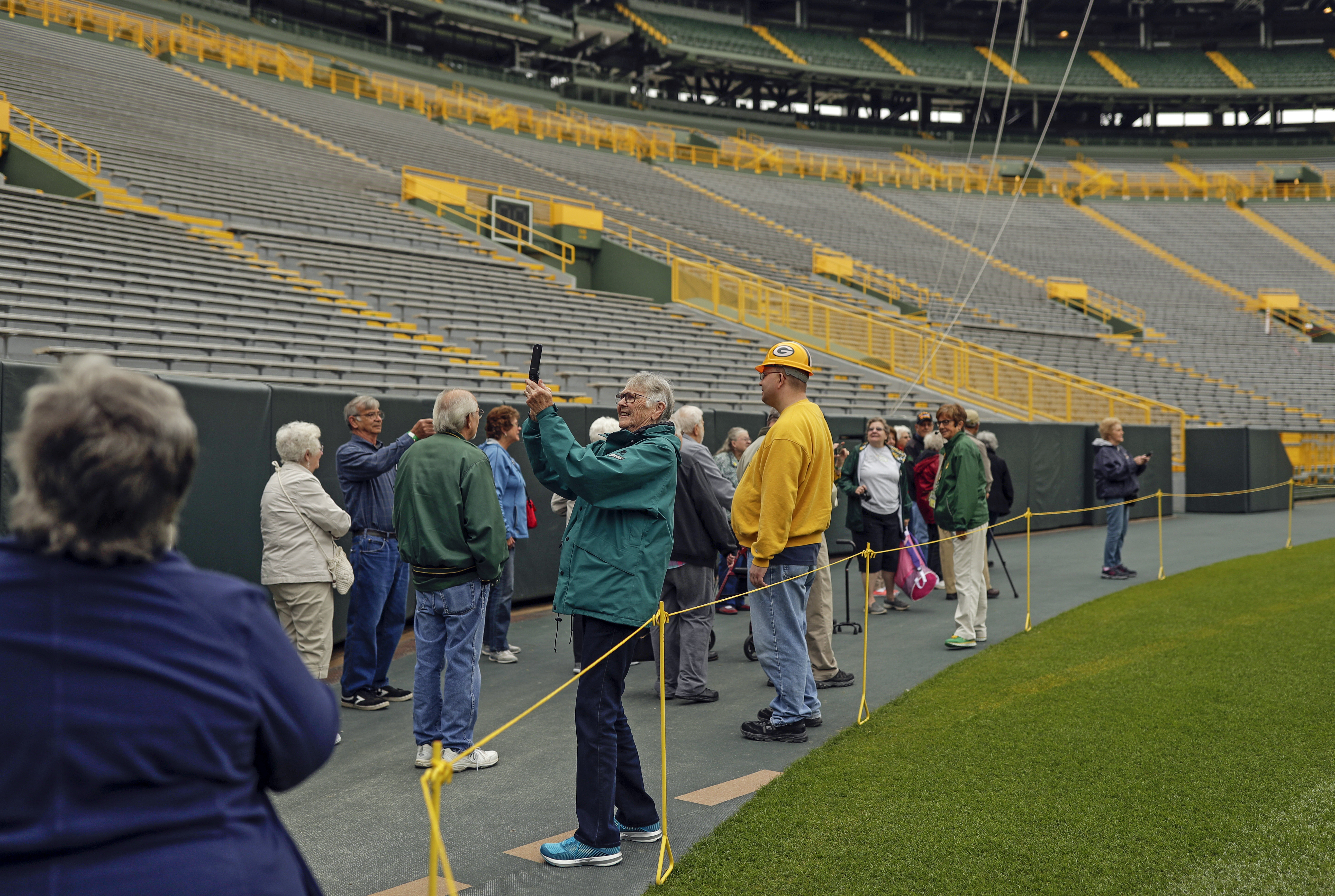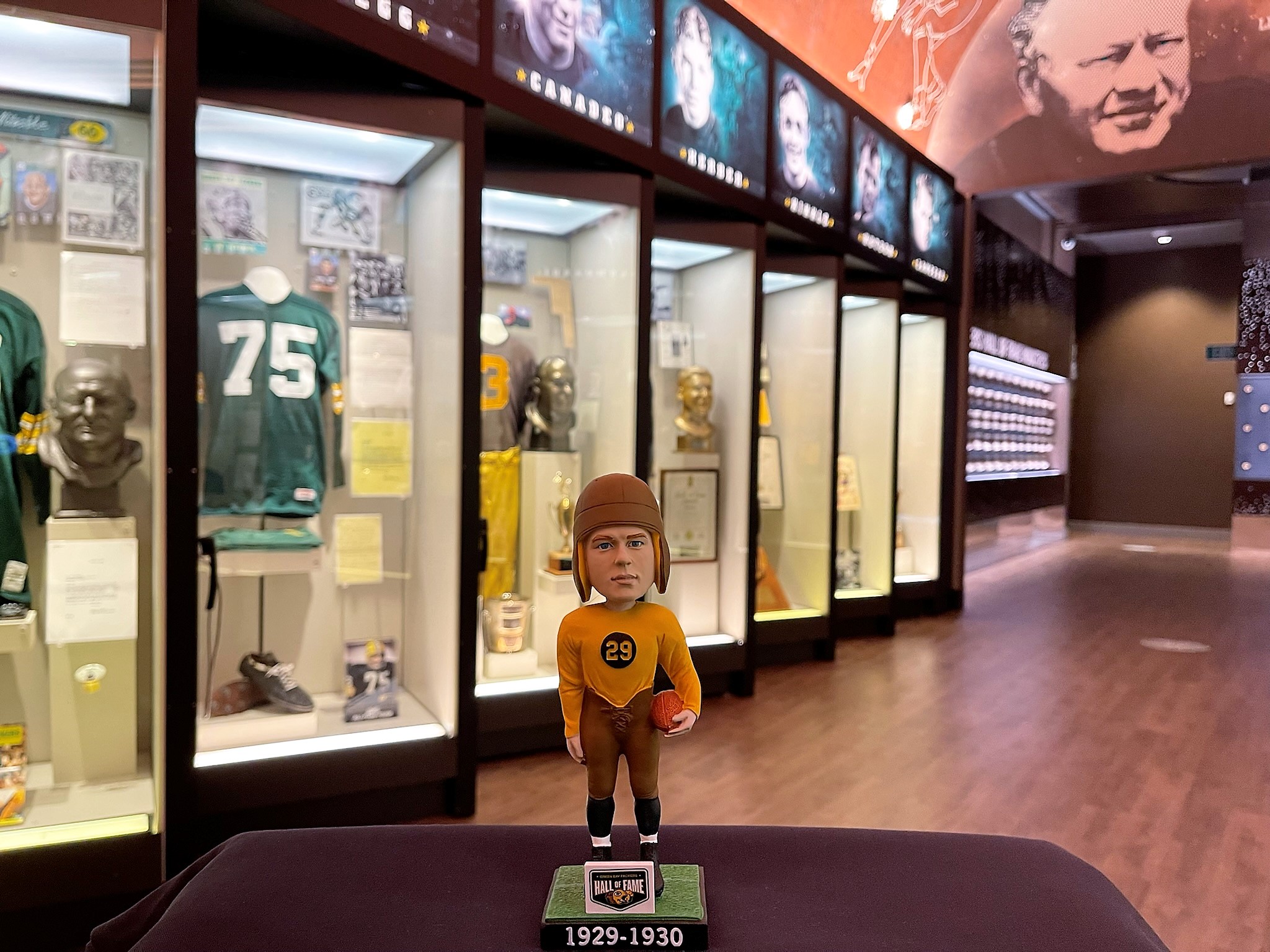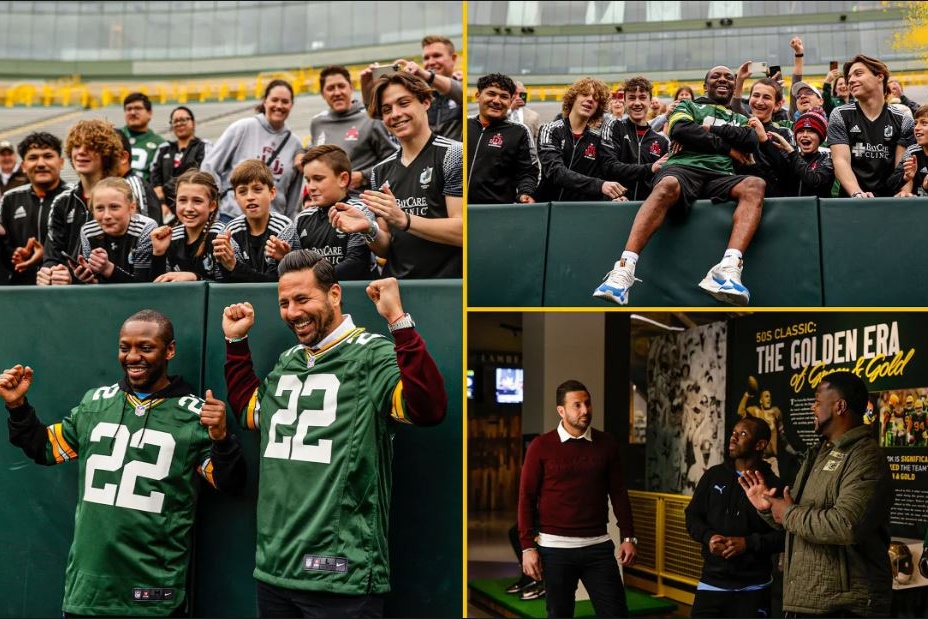 July 2022
Gearing Up for the Season
As we gear up for the season, we now have made all of our home game weekend tours available for purchase. Home game weekends are considered as two days prior to gameday, and one day following. This includes our Classic and Champions Stadium Tours, and Packers Heritage Trail Trolley Tours.
We are also excited to offer tours on the days surrounding the upcoming exhibition soccer match between FC Bayern Munich and Manchester City.
Stadium Tours continue to be scheduled throughout the summer and the Hall of Fame is open daily, Monday through Saturday 9:00 a.m. - 6:00 p.m. and Sunday 10:00 a.m. - 5:00 p.m.
March 2022
Book a Group Visit
Do you have a group of 20 or more people that wants to visit Lambeau Field? The Hall of Fame offers a variety of opportunities for you to experience Packers history.
We have hosted everything from scout groups to family reunions, school field trips to corporate team building and youth sports teams to wedding parties.
Experience option include, but are not limited to:
A Walk Through History - guided museum tour
Alumni Tour
Hall of Fame Hustle - museum scavenger hunt
Hall of Fame visit
Hands on History
Hangout in the Hall
Heritage Trail Trolley Tour
In person or virtual History Lessons with our curator
Instant Replay photo package
Packers Collection Art Tour
Stadium Tours
For more information, please reference the Group Experiences page on our website or contact our Group Sales team at grouptours@packers.com or 920-569-7145.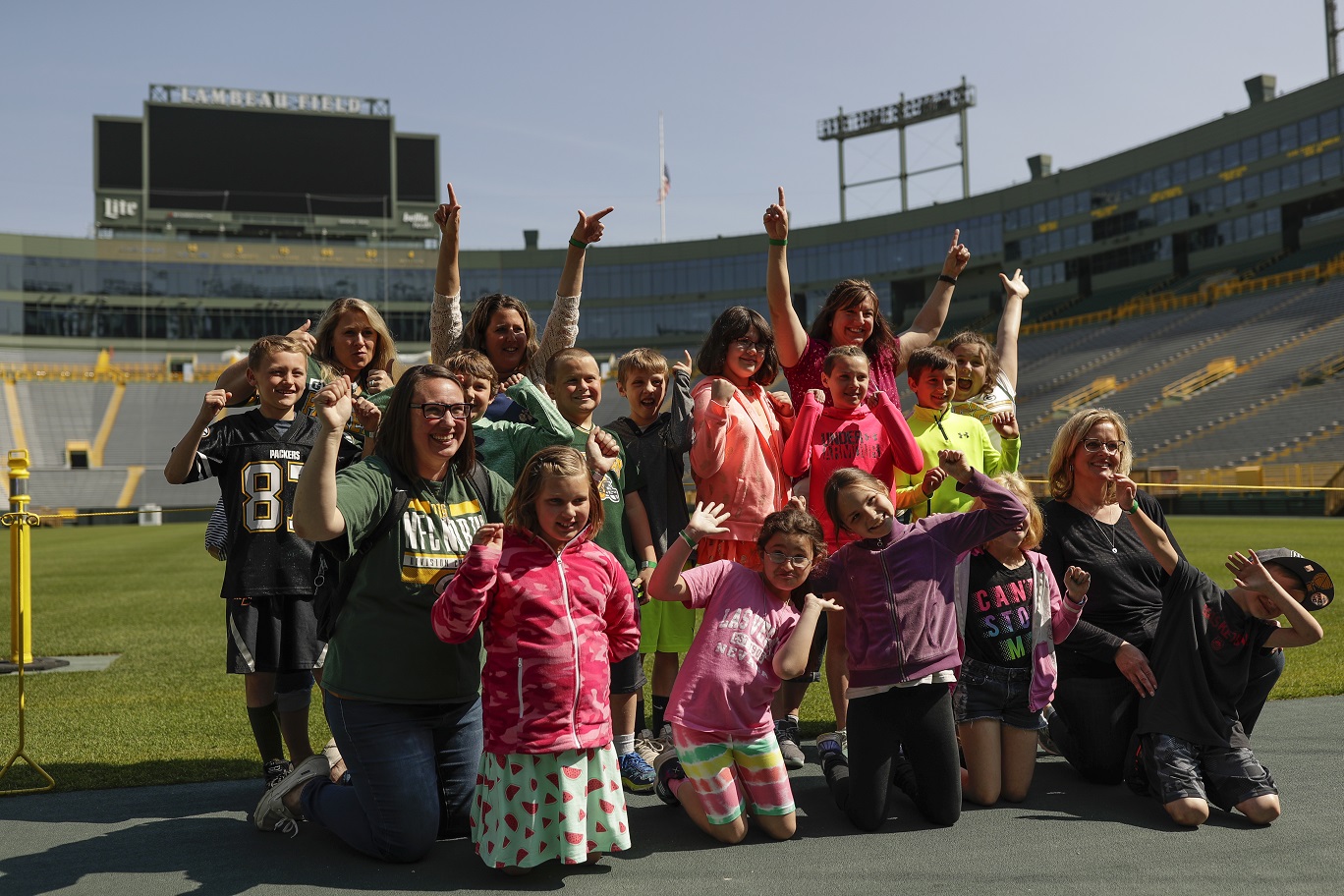 Buy Tickets