Hall of Fame Membership
Engage in Packers History all year-long with a Green Bay Packers Hall of Fame membership.
Membership Options
*Based on availability
**Bobbleheads should be picked up in person. Vouchers for bobbleheads will be mailed with your membership package. If purchasing your membership in person, you can redeem your vouchers right away. If purchasing your membership online, you can redeem your vouchers on your first visit. If you would like your bobbleheads mailed directly to you, an additional $15.00 fee will be added to your total. Additional shipping rates may apply to orders outside of the contiguous 48 states.
Give the Gift of Membership
Dedicated Packers fans and history buffs can get even closer to the team with enhanced options for memberships to the Packers Hall of Fame. Individual, dual and family membership packages are available.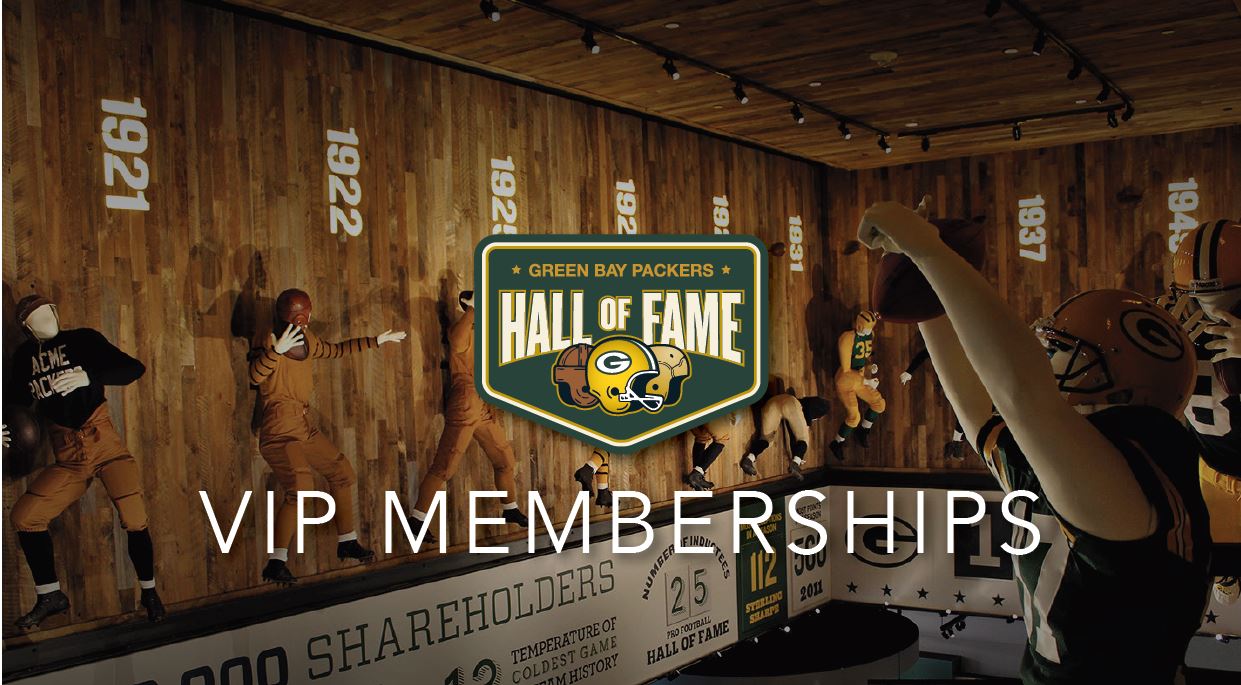 VIP Membership
Interested in a VIP Membership experience? Call 920-569-7129 for more information.
Upcoming Programming
Packers Hall of Fame membership includes access to free quarterly virtual programming. Email kaempferj@packers.com to register.
Virtual History Night: The Greatest Story in Sports

Join team historian, Cliff Christl, for a discussion of the behind writing the definitive history of the Green Bay Packers.

Purchase Admission
Already a Member?
Click the button below to access the Members Only web page.
Buy Tickets