March 2022
50s Classic: The Golden Era of Green & Gold
The Hall of Fame recently installed a new interactive display dedicated to the 50s Classic Uniforms which debuted on the field this season against Washington. Inspired by the Packers' uniforms from 1950-1953, the display details the story of the uniforms with several artifacts on display, including an original jersey from Packers Hall of Fame inductee Ted Fritsch.
Visitors have the opportunity to "wear" the 50s Classic uniform by posing behind a mannequin outfitted in an authentic Aaron Rodgers jersey.
The display was designed and fabricated by the Packers Hall of Fame, the Packers facilities team and Wild Blue Technologies.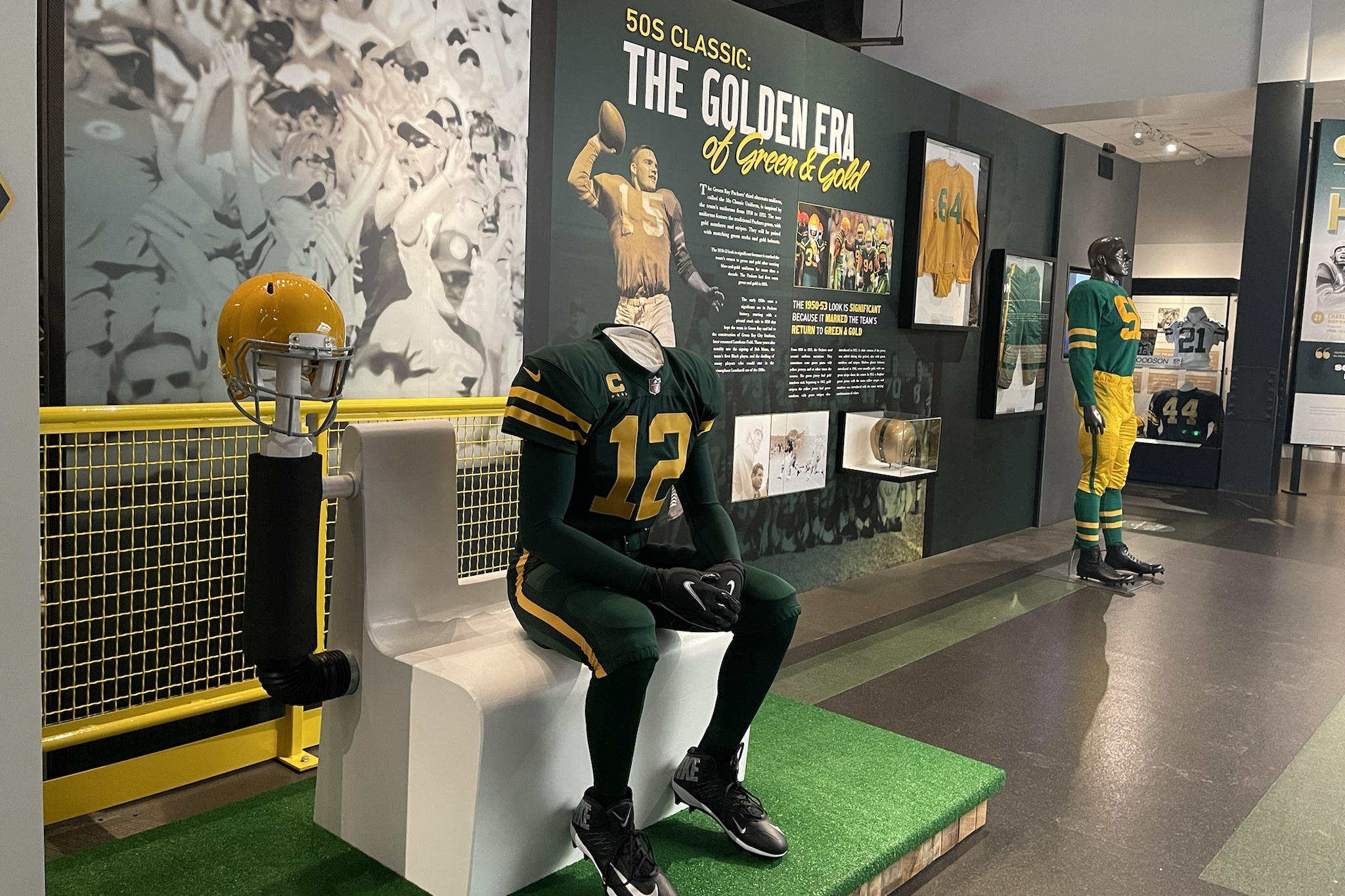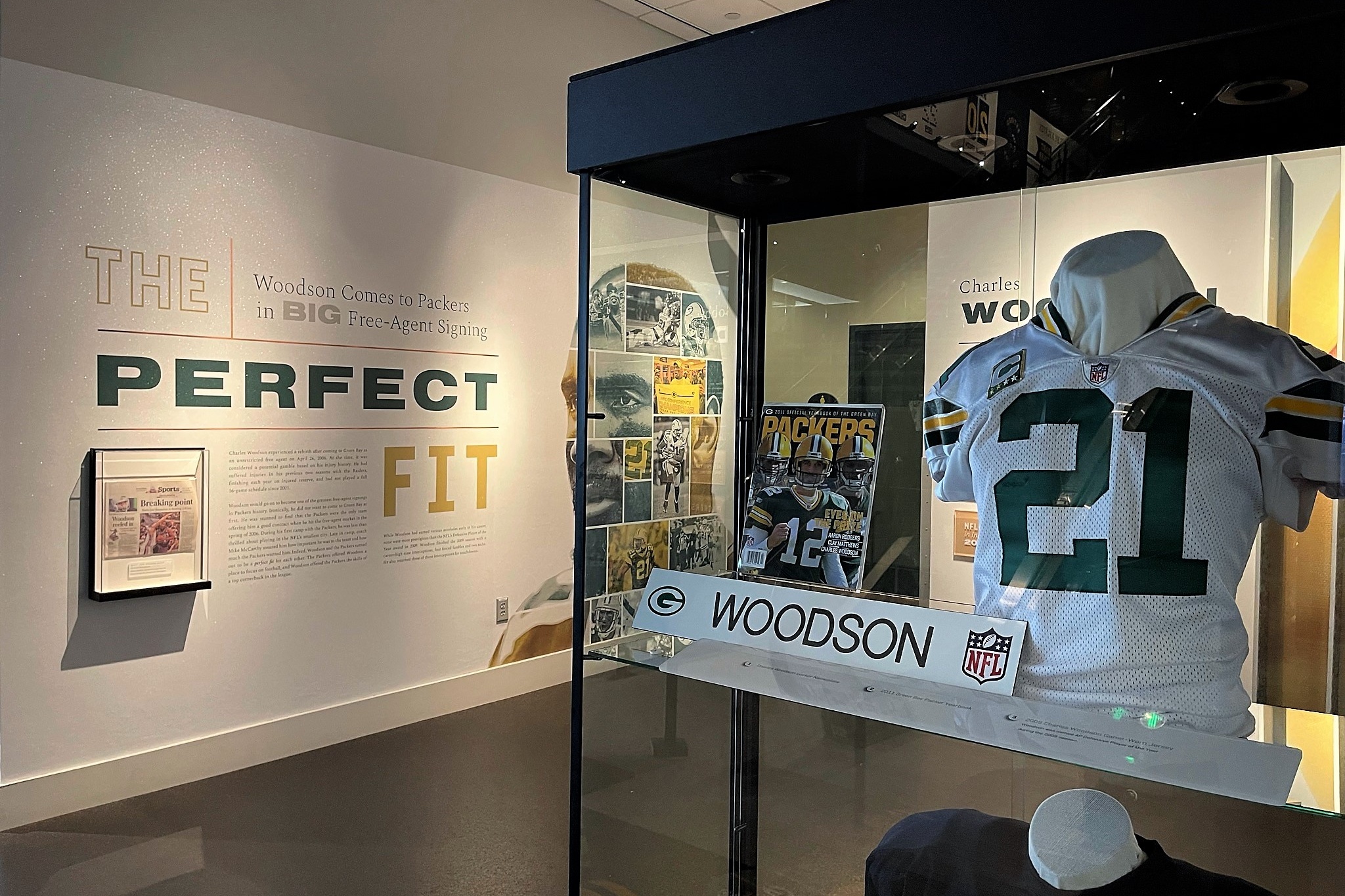 October 2021
Call to the Hall
Call to the Hall, our new exhibit honoring the induction of Bobby Dillon and Charles Woodson into the Pro Football Hall of Fame, opened on July 26th.
The exhibit features an inside look at Woodson's free agency and his legendary leadership that helped propel the Packers to their 13th NFL championship. It also explores how Dillon became blind in one eye and yet still holds the franchise record for career interceptions.
April 2021
Pro Football Hall of Fame Inductees
With the induction of Bobby Dillon and Charles Woodson into the Pro Football Hall of Fame, the Packers will have twenty-seven inductees in Canton. The enshrinement is scheduled to take place in August and will celebrate members from the last two years. Dillon was a part of the 2020 Centennial Class, and Woodson's induction as a part of the class of 2021 was announced this past February.
The Packers Hall of Fame will honor each of these inductees with their own locker display in the museum's excellence Gallery. Like our other Pro Football Hall of Fame members, their lockers will be filled with artifacts celebrating their football prowess and their time with the Packers.
As per tradition, Dillon and Woodson will also be commemorated with a special temporary exhibit detailing their distinguished careers. As strong defenders, these two seem the perfect pair to honor together.
Plans for these exhibit updates are currently in the works. Stay tuned to the Hall of Fame's website and social media accounts for updates on their progress.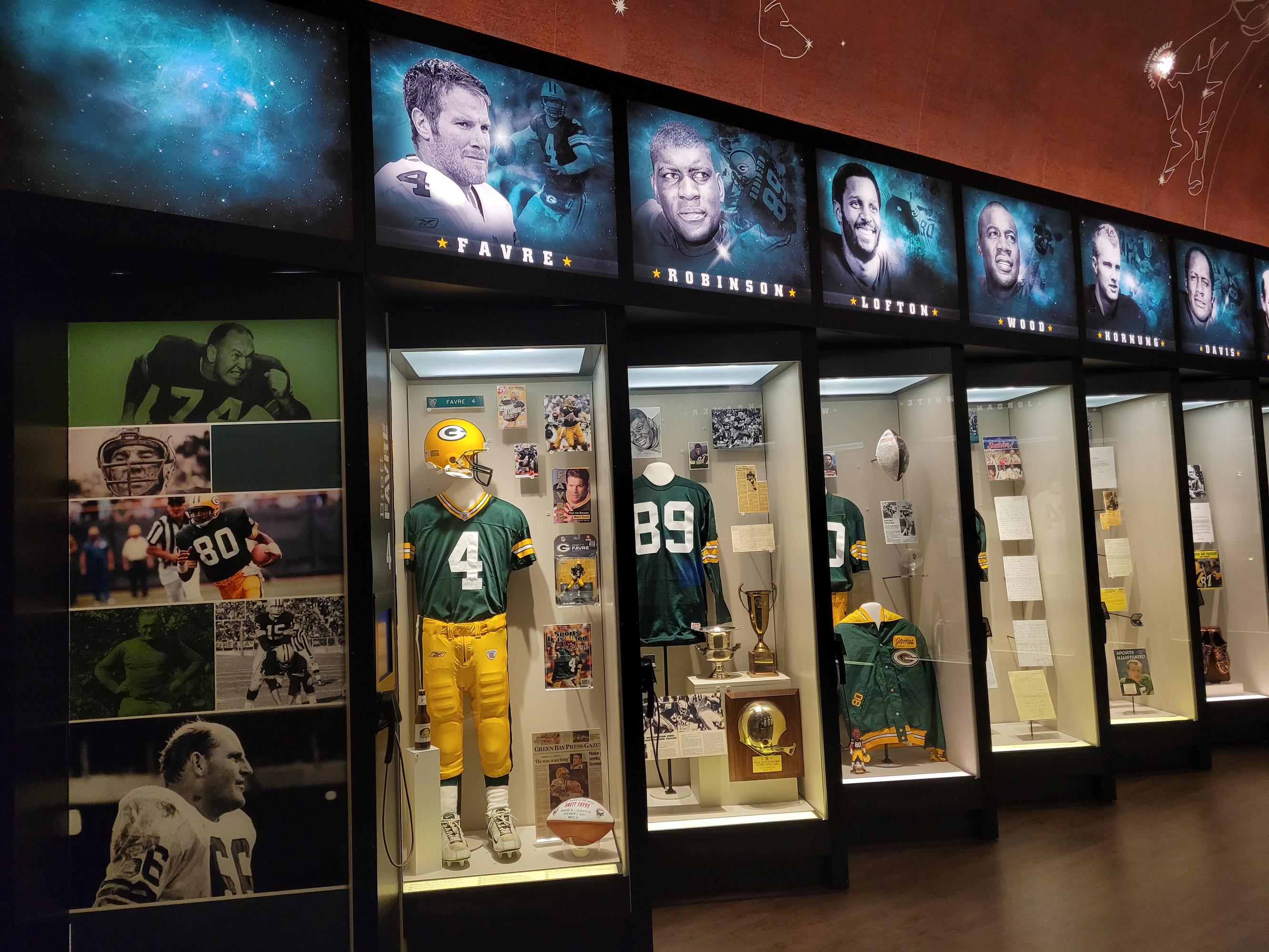 Buy Tickets