History Night with Jerry Kramer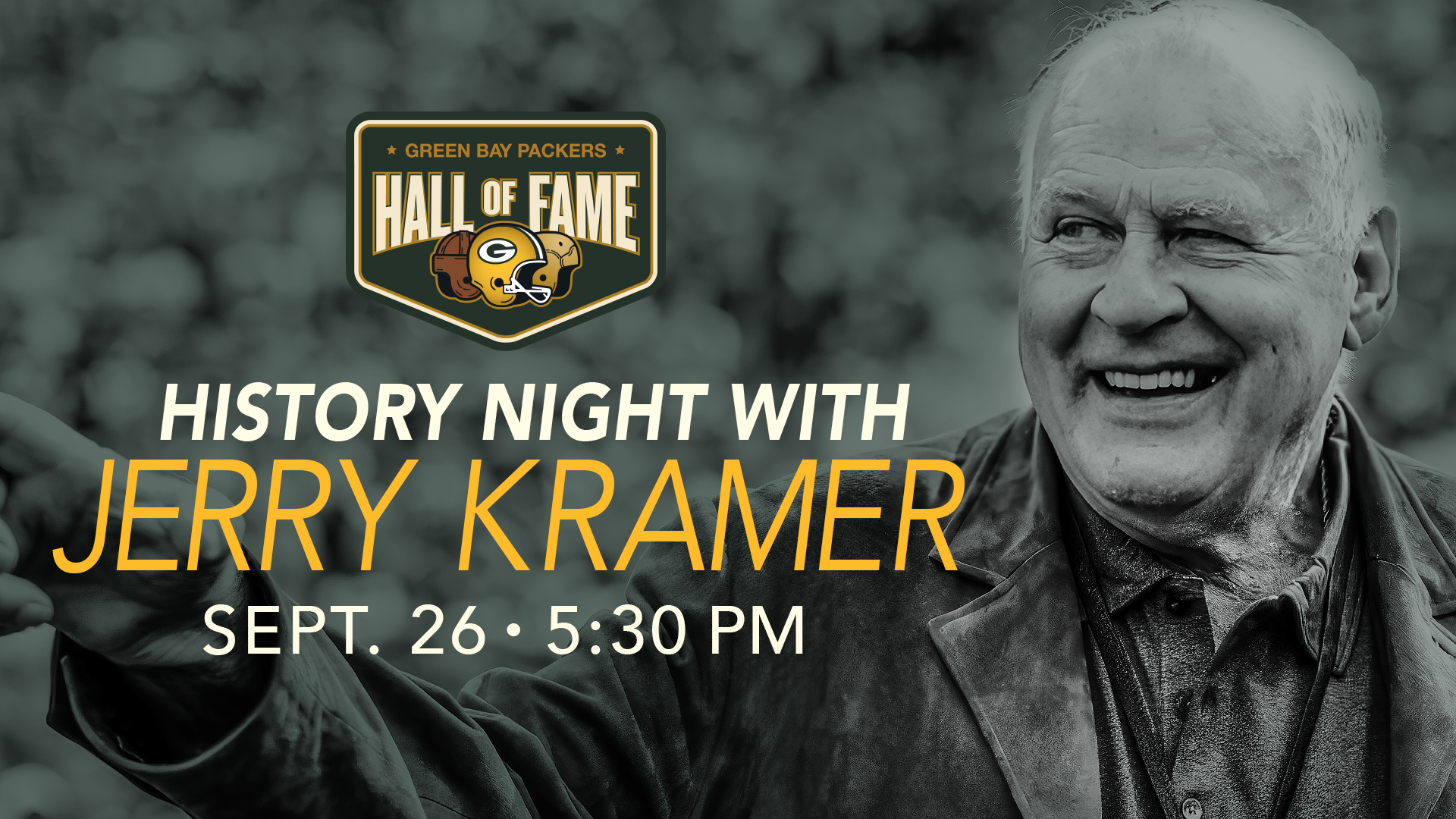 Join us as we explore Green Bay Packers history beyond the walls of the Hall of Fame.
Tuesday, September 26, 2023 5:30 p.m. (CT)


Enjoy and evening with Pro Football Hall of Fame Inductee Jerry Kramer.
An additional VIP opportunity is available for a limited number of guests. Register for the VIP add-on to get some one-on-one time with Jerry and have him autograph an item of your choosing. VIP tickets also include Hall of Fame admission. Each VIP guest is permitted one (1) item to be signed.
All guests will receive a pre-signed card.
This is an IN-PERSON program, hosted at Lambeau Field. Further location information will be provided following registration.
5:30 p.m. - 6:30 p.m. Presentation and Q&A with Jerry Kramer
6:30 p.m. - 7:30 p.m. VIP Add-On: Autograph signing and Hall of Fame admission
Register Now