Packers Heritage Trail Trolley Tours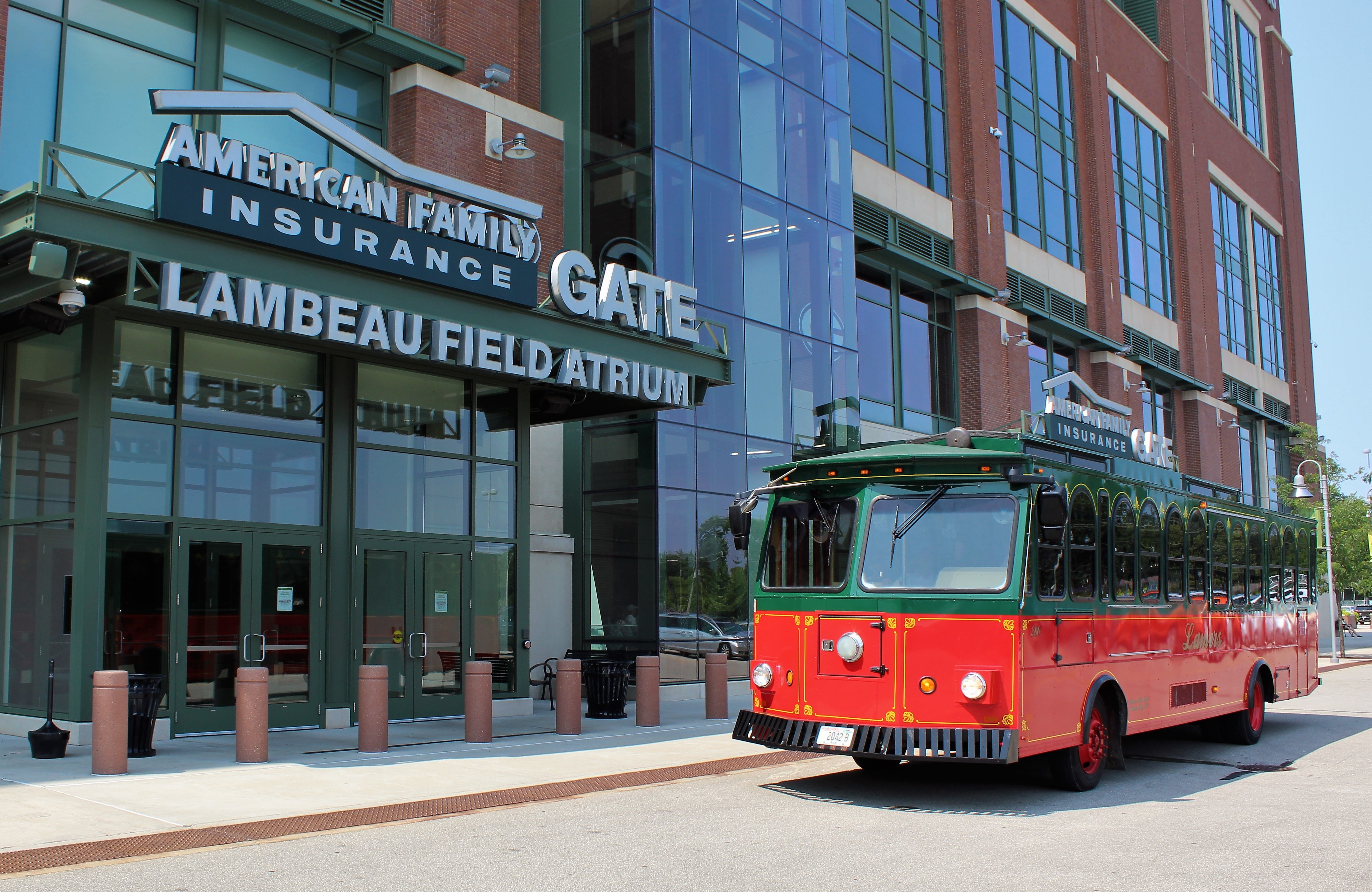 Packers Heritage Trail Trolley Tours
From train depots to churches, you'll go back more than 100 years and take the fascinating ride along the Packers Heritage Trail. With photo opportunities at special landmarks, including stops at old City Stadium and the Heritage Trail Plaza, you'll be led by a knowledgeable, entertaining guide who will help bring to life the story of Green Bay and its team.

Packers Heritage Trail Trolley Tours are 1.5 hours in length.
Saturday, December 31, 2022
9:30 a.m.
10:00 a.m.
10:30 a.m.
11:30 a.m.
12:00 p.m.
12:30 p.m.
1:30 p.m.
2:00 p.m.
2:30 p.m.
3:30 p.m.
4:00 p.m.
All tour times listed are in Central Standard Time.
Purchase Tickets
Learn More