Virtual History Night: Titletown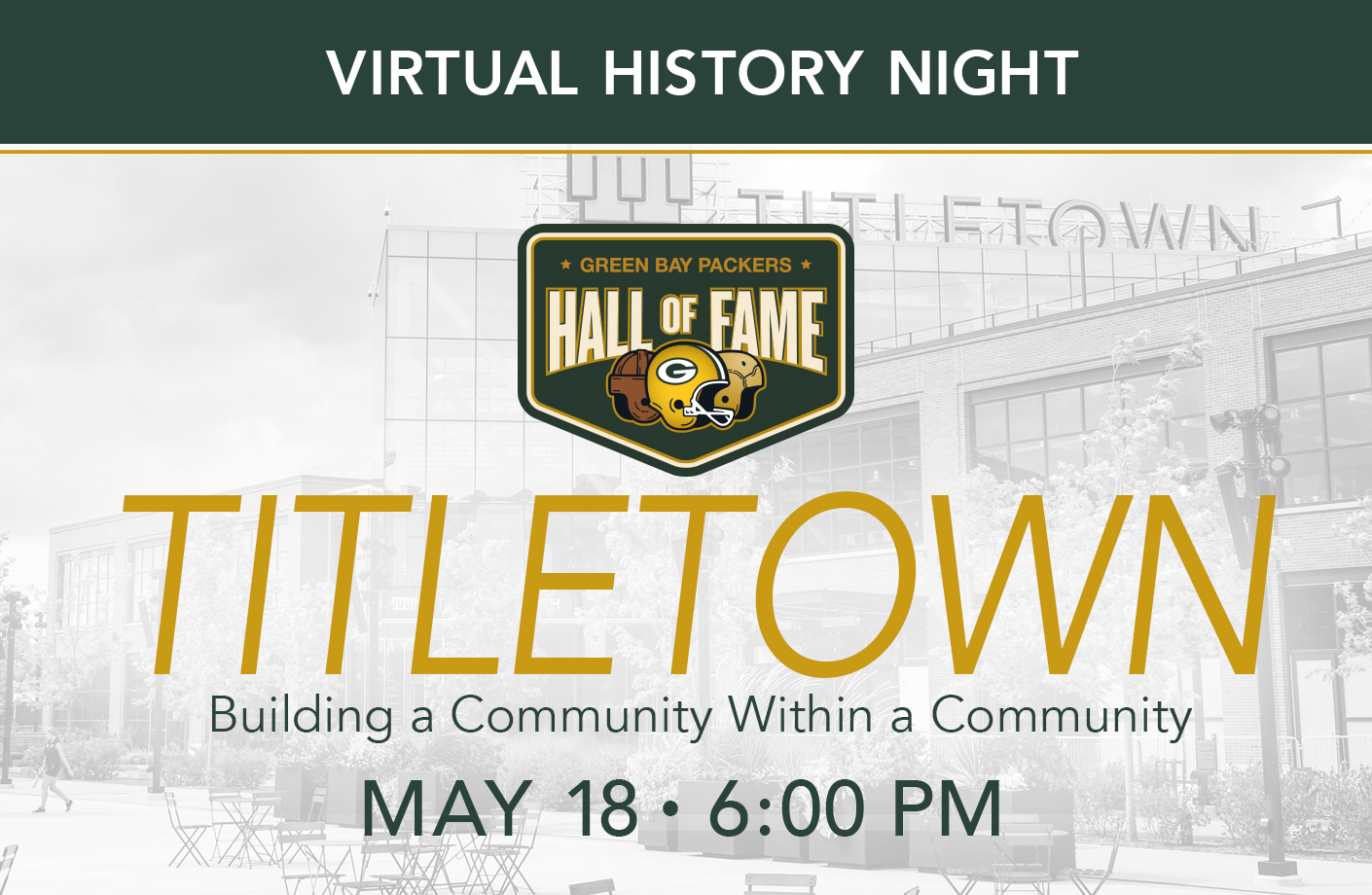 History Night is now virtual!

Join us as we explore Green Bay Packers history beyond the walls of the Hall of Fame.
Starting in 1961, "Titletown" became synonymous with the legacy of the Packers and the Green Bay community. In homage to their roots and a commitment to the team's hometown, the Packers built Titletown - a new community development. Located just west of Lambeau Field, the 45-acre development is a nod to the Packers' history and builds on the organization's future focus for generations to come. Join the HoF and Titletown as we discuss the innovation and impact that Titletown is bringing to Northeastern Wisconsin.
All virtual programs will be hosted through Zoom. Prior to the program you will be sent the Zoom access information via email.

Virtual Program Admission: $7.00 (+ tax) per person
Register Now